Achimeir Fischr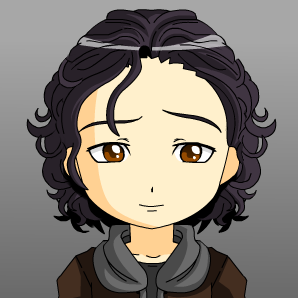 Character Info

Edit
Achimeir Fischr is the adoptive son of a very large, well-off Hebrew family. Upon finishing middle school, his parents enrolled him into an expensive private school; however, the work and pressure was far too much for him and so he transferred to Millard High. He's reluctant to speak at all most of the time, not so much because he's shy per se, but because he's often ignored. His deep, low voice makes it especially easy for others to trample over his words. He has a habit of trailing off at the end of his sentences.
Achimeir aspires to someday become a US soldier like his adoptive father, who he looks up to as a role model. This is perhaps why he shares an interest in war history with Dominick, of whom he is close friends with. If there's anything that Achimeir loves as much as the military, however, it would be music. Although he's not confident of his skills, Achimeir plays some guitar.
Character Profile
Edit
Birthday: November 2nd
Ethnicity: Turkish.
Body Type: Average
Height: 5'8"
Hair Color: Black
Eye Color: Dark Brown
Skin Tone: Light
Dominant Hand: Right
Favorites
Edit
Interests/Hobbies: Reading war novels, listening to music, playing the guitar, and playing video games.
Favorite Color: Black
Favorite Musician/Band: Green Day, 30 Seconds to Mars, Pink Floyd, Coldplay.
Favorite Type of Music: Listens to a large variety of genres, but mostly alternative rock.
Favorite Food: Peanut Butter Sandwich
Favorite TV Show: 24
Favorite Book: The Kite Runner, The Things They Carried, All Quiet on the Western Front, etc.
Favorite Movie: The Deer Hunter, The Pianist, Schindler's List.
Report Card
Edit
English: A-
Math: C+
History: A+
Science: B+
Computers: B
Gym: B-
Art: B+
Music: A
Cooking: B
Drama: B-
Health: A-
Other Appearances
Edit
Ad blocker interference detected!
Wikia is a free-to-use site that makes money from advertising. We have a modified experience for viewers using ad blockers

Wikia is not accessible if you've made further modifications. Remove the custom ad blocker rule(s) and the page will load as expected.