Alice Miller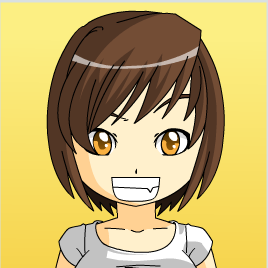 Character Info

Edit
| | |
| --- | --- |
| Side | Neutral |
| Age | 14 |
| Role | The Rambunctious Tomboy |
| Grade | 9th Grade |
| Friends | Samson Parker (love interest), Leslie Boone. |
| Enemies | Dominick Altaïr, Emette Smithe, any "girly-girls", and pretty much anybody else that grates on her nerves. |
| Favorite Subject | Gym |
| Least-Favorite Subject | History |
| Controlled by | BlankyXP |
Alice Miller was a freshman that attended Millard High. Although a rambunctious, self-proclaimed tomboy, Alice actually comes from a wealthy family, though she covers this fact so no one would assume that she is a snobbish, spoiled snot-nosed brat. She is very loud, blunt, rude, and hates to lose. Because of her personality, she makes enemies on a daily basis. In Part 12 of the RP, Alice finally transfers to an expensive private school after begrudgingly attending Millard High for half of the school year.
Character Profile
Edit
Birthday: September 16th
Ethnicity: German, English.
Body Type: Fit
Height: 5'4"
Hair Color: Brown
Eye Color: Light Brown
Skin Tone: Light
Dominant Hand: Right
Favorites
Edit
Interests/Hobbies: Playing sports, video games, and picking fights.
Favorite Color: Yellow
Favorite Musician/Band: Paramore, My Chemical Romance, Panic! at the Disco.
Favorite Type of Music: Alternative Rock, Pop Punk.
Favorite Food: Burgers
Favorite TV Show: Wipeout, Fear Factor, various cartoons.
Favorite Book: (Doesn't read)
Favorite Movie: Terminator
Report Card
Edit
English: C
Math: B-
History: D
Science: C+
Computers: C+
Gym: A+
Art: B+
Music: C
Cooking: D+
Drama: A-
Health: B-
Other Appearances
Edit
Ad blocker interference detected!
Wikia is a free-to-use site that makes money from advertising. We have a modified experience for viewers using ad blockers

Wikia is not accessible if you've made further modifications. Remove the custom ad blocker rule(s) and the page will load as expected.