Arby Ferguson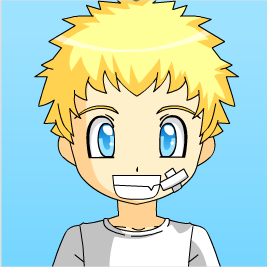 Character Info

Edit
Arby Ferguson is a freshman at Millard High. He is the large, fat, unpopular kid that always hangs out with Lucius. He loves death metal, playing Call of Duty on his Xbox 360, and speaking in ghetto slang. Arby appears in the Old Millard High RP, and made a return to the new RP near the end of Part Six. Later on, however, with Lucius' smarts, they were able to manipulate the school records to make it so that they were eligible to transfer out of Millard High around Part 12.
Character Profile
Edit
Birthday: November 24th
Ethnicity: German
Body Type: Obese
Height: 5'8"
Hair Color: Blond
Eye Color: Blue
Skin Tone: Pale
Dominant Hand: Right
Favorites
Edit
Interests/Hobbies: Playing video games, eating, sleeping, and hanging out with his budz
Favorite Color: Blue
Favorite Musician/Band: CONFIDE
Favorite Type of Music: Death/Heavy Metal, rap
Favorite Food: Pizza
Favorite TV Show: Robot Chicken
Favorite Book: (Doesn't read)
Favorite Movie: Any of the Saw movies
Report Card
Edit
English: C
Math: D
History: C-
Science: F
Computers: C+
Gym: D
Art: B
Music: C+
Cooking: B+
Drama: B-
Health: N/A
Other Appearances
Edit
Ad blocker interference detected!
Wikia is a free-to-use site that makes money from advertising. We have a modified experience for viewers using ad blockers

Wikia is not accessible if you've made further modifications. Remove the custom ad blocker rule(s) and the page will load as expected.