The Bones Family are all English, however, they moved to America because Harry's parents were dying, and they wanted to be with them, after what was just a trip to America, they then decided to move there. They live in a one story house, however, it is over a large area of land. The house is about one and a half miles from Millard High.
Harry Bones
Edit
Harry Bones is a 48 year old man, who is Jason and Susan's father, and Ellen's husband. He is very friendly and works as a Executive for a major buisness in the town by Millard High. He enjoys listening to music an playing chess. He cares greatly for his family and is very sociable towards others. He is also into piano playiing in his spare time. He has never had lessons, but just makes things up as he goes along.
Ellen Bones
Edit
See main article here (Note: She is older now)
Ellen Bones is a 46 year old woman, who is Jason and Susan's mother, and Harry's wife. She is in the politics career and takes her job seriously. She is quite serious but still is very friendly. She loves to cook and read in her spare time. She is also quite clumsy.
Jason Bones
Edit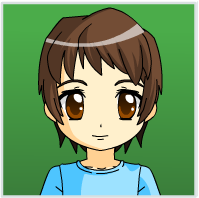 Jason Bones is a 18 year old teen, who is Susan's brother, and Harry and Ellen's son. He is quite antisocial, however, he can be really friendly. He likes gaming and is very good with computers. He is doing well at school, getting mostly A's and B's.
Susan Bones
Edit
See main article here
Susan Bones is a 15 year old teen, who is Jason's sister, and Harry and Ellen's son. She is an intellegent pupil who attends Millard High. She enjoys nature and the enviroment around her. She is above average in most classes and excells in English and History.
Ad blocker interference detected!
Wikia is a free-to-use site that makes money from advertising. We have a modified experience for viewers using ad blockers

Wikia is not accessible if you've made further modifications. Remove the custom ad blocker rule(s) and the page will load as expected.