Ashley Ashton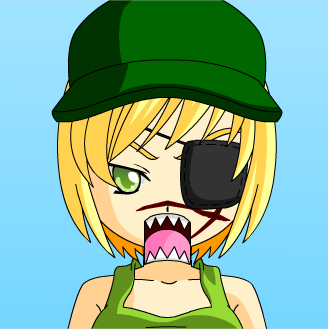 Character Info

Edit
| | |
| --- | --- |
| Age | 31 |
| Role | Coach |
| Friends | N/A |
| Enemies | N/A |
| Controlled By | Sumaes01 |
Coach Ashley Ashton was the replacement P.E. for Roger. Many of the students agreed that she was probably the most normal teacher in the school. She often talked about her husband who apparently had army reserves in Africa. She had great sportsmanship and was always fair. However, she sustained severe injuries after being trampled by the students on the way out of the lunchroom on Halloween. As Ashton was unable to continue her job, Roger took back his place as Gym teacher.
Adult Profile
Edit
Birthday: May 3rd
Ethnicity: Irish
Body Type: Physically fit
Height: 5'6"
Hair Color: Blond
Eye Color: Green
Skin Tone: White
Dominant Hand: Right
Favorites
Edit
Interests/Hobbies: Excerising, spending time with her husband, watching movies, coaching kids
Favorite Color: Lime Green
Favorite Musician/Band: Billy Joel
Favorite Type of Music: Soft rock
Favorite Food: Chocolate pudding
Favorite TV Show: The Office
Favorite Book: Uglies series
Favorite Movie: Forrest Gump, The Waterboy
Sexual Orientation: Heterosexual
Past Relationships: None
Current Relationship: Husband
Alma Mater: N/A
Past Jobs: Softball coach, Physical Education teacher
Other Appearances
Edit
Ad blocker interference detected!
Wikia is a free-to-use site that makes money from advertising. We have a modified experience for viewers using ad blockers

Wikia is not accessible if you've made further modifications. Remove the custom ad blocker rule(s) and the page will load as expected.