Dominique Altaïr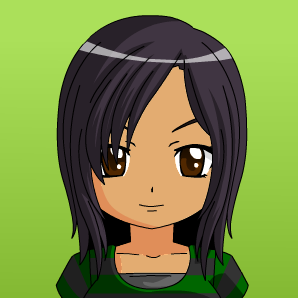 Character Info

Edit
Dominique Altaïr is one of the slightly more normal kids in the school. A fairly bright student, she's often the one that everybody copies their homework from. Initially, Dominique was accepted into a rather selective high school called Avery High, though she opted instead to attend Millard High to stay with her friends, Blaine Elius and Samantha Parker. More or less, she's come to regret it. As a person, she's generally pretty honest, if a bit blunt and sarcastic from time to time. Like her male counterpart, she loves classical hard rock and history. However, she's a little more self-conscious, and also has slightly different tastes from her male counterpart.
Character Profile
Edit
Birthday: February 10th
Ethnicity: Pakistani, Persian/Iranian.
Body Type: Average
Height: 5'3"
Hair Color: Black
Eye Color: Dark Brown
Skin Tone: Olive
Dominant Hand: Right
Favorites
Edit
Interests/Hobbies: Listen to music, watch TV, and play video games (sometimes).
Favorite Color: Green, blue, red, and black.
Favorite Musician/Band: Led Zeppelin, Deep Purple, Black Sabbath.
Favorite Type of Music: Hard Rock
Favorite Food: Pizza
Favorite TV Show: Various shows on the Discovery Channel
Favorite Book: The Dark Tower series
Favorite Movie: The Pianist
Report Card
Edit
English: A
Math: A+
History: A+
Science: A-
Computers: B+
Gym: B+
Art: A
Music: B-
Cooking: B-
Drama: A
Health: A
Other Appearances
Edit
Ad blocker interference detected!
Wikia is a free-to-use site that makes money from advertising. We have a modified experience for viewers using ad blockers

Wikia is not accessible if you've made further modifications. Remove the custom ad blocker rule(s) and the page will load as expected.