Ficus Dumitru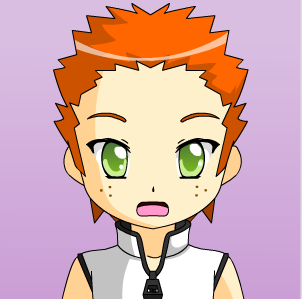 Character Info

Edit
| | |
| --- | --- |
| Side | Good |
| Age | 15 |
| Role | Former Plant |
| Grade | 9th |
| Friends | Adriel Cull, Kurt Lupin (New RP only) |
| Enemies | ? |
| Favorite Subject | Biology |
| Least-Favorite Subject | P.E. |
| Controlled by | Secretive13 |
Ficus Dumitru is a character appraring in the Genderbent Millard High RP, An RP Inside of an RP. He is Fern's counterpart. Ficus can be turned back into a human in a matter of three hours.
Character Profile
Edit
Birthday: April 22nd
Ethnicity: Unknown
Body Type: Thin
Height: 5' 5"
Hair Color: Copper
Eye Color: Green
Skin Tone: Fair
Dominant Hand: None specific
Favorites
Edit
Interests/Hobbies: Gardening, partying with Adriel Cull and her friends.
Favorite Color: Green, Earthtones
Favorite Musician/Band: Kylie Minogue
Favorite Type of Music: Pop
Favorite Food: Salad
Favorite TV Show: N/A
Favorite Book: N/A
Favorite Movie: N/A
Report Card
Edit
English: B
Math: B
History: A
Science: A+
Computers: C
Gym: D
Art: A
Music: A-
Cooking: B+
Drama: B
Health: A
Relationships With Other Characters
Edit
Adriel Cull
Edit
--UnderConstruction--
--UnderConstruction--
Ficus's last name, "Dumitru," is a Romanian form of a Latin name that means "loves the earth."
Ficus's birthday is on Earth Day.
It is unknown if Ficus had any family members when he was still a plant.
He lives with Adriel and his family when he became human since he has no place of his own.
Ad blocker interference detected!
Wikia is a free-to-use site that makes money from advertising. We have a modified experience for viewers using ad blockers

Wikia is not accessible if you've made further modifications. Remove the custom ad blocker rule(s) and the page will load as expected.