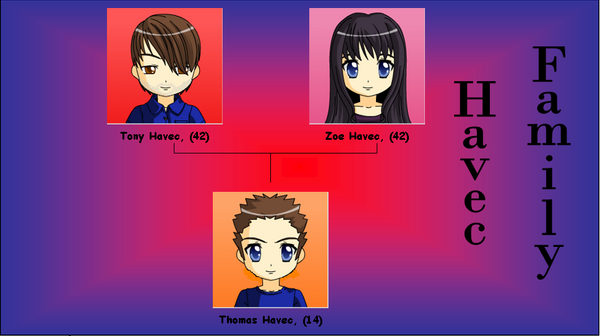 The Havec Family are an Australian family, who moved to America at the beginning of this current school year. They now live in a bungalow, however, it is over a large area of land. The house is about one and a quarter miles from the Millard High school.
Tony Havec
Edit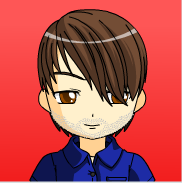 Tony Havec is a 42 year old man, who is Thomas' father, and Zoe's husband. He is very friendly however he was recently made unemployed. He enjoys listening to music an swimming. He cares greatly for his family and is quite sociable towards others. He is also into sketching in his spare time. He has never had lessons, but just "goes with the flow".
Zoe Bones
Edit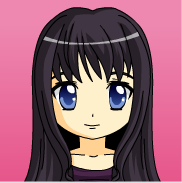 Zoe Havec is also 42 years old, and is Thomas' mother and Tony's wife. She is the manager at the local music store, but often paints in her spare time. She enjoys being creative although she has never persuade a career with it. She likes lots of foreign foods and enjoys experiencing various different cultures, and when she was 20, she went on a world tour with some university friends.
Thomas Havec
Edit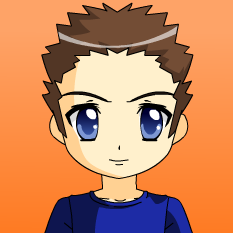 See main article here
Thomas Havec is a pretty average pupil who attends Millard High. He suffers from insomnia which has impacted his life. He enjoys drumming and would like to pursue it as a career, although he also has a strong interest in English, and enjoys writing. Unlike his parents however, he isn't very arty.
Ad blocker interference detected!
Wikia is a free-to-use site that makes money from advertising. We have a modified experience for viewers using ad blockers

Wikia is not accessible if you've made further modifications. Remove the custom ad blocker rule(s) and the page will load as expected.