Jeniece Goth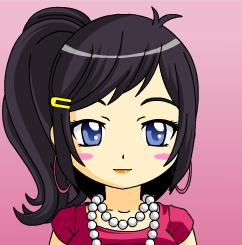 Character Info

Edit
Jeniece Goth is the younger and good twin sister of Jennifer G. Goth.
Character Profile
Edit
Birthday: ?
Ethnicity: ?
Body Type: Thin
Height: 6'2" (?)
Hair Color: Black
Eye Color: Blue
Skin Tone: Light
Dominant Hand: ?
Favorites
Edit
Interests/Hobbies: ?
Favorite Color: Pink
Favorite Musician/Band: ?
Favorite Type of Music: ?
Favorite Food: ?
Favorite TV Show: ?
Favorite Book: ?
Favorite Movie: ?
Report Card
Edit
English: ?
Math: ?
History: ?
Science: ?
Computers: ?
Gym: ?
Art: ?
Music: ?
Cooking: ?
Drama: ?
Health: ?
Relationships With Other Characters
Edit
--Under Construction--
In the RP and in her Lunaii picture, Jeniece's eyes are blue but in her Gaia picture, her eyes are green.
Ad blocker interference detected!
Wikia is a free-to-use site that makes money from advertising. We have a modified experience for viewers using ad blockers

Wikia is not accessible if you've made further modifications. Remove the custom ad blocker rule(s) and the page will load as expected.