Jinx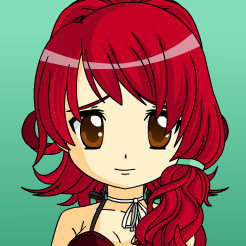 Character Info

Edit
| | |
| --- | --- |
| Side | Good |
| Age | 14 |
| Role | The Sweet Gymnast |
| Grade | 9th |
| Friends | ? |
| Enemies | ? |
| Favorite Subject | P.E. |
| Least-Favorite Subject | ? |
| Controlled by | Gemma1520 |
Jinx was a character in the Old Millard High RP who is very overdramatic and paranoid. She's kind and sweet but like most people she has some idiotic moments. She doesn't like fighting and will try to bring peace. She has lots of family troubles.
Ad blocker interference detected!
Wikia is a free-to-use site that makes money from advertising. We have a modified experience for viewers using ad blockers

Wikia is not accessible if you've made further modifications. Remove the custom ad blocker rule(s) and the page will load as expected.