Josh Wood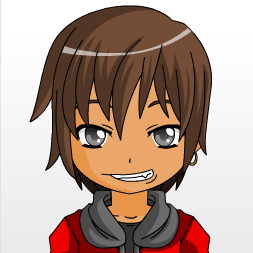 Character Info

Edit
| | |
| --- | --- |
| Side | Neutral |
| Age | 18 |
| Role | Explorer Student |
| Grade | 12th Grade |
| Friends | Raphael Shapiro |
| Enemies | N/A |
| Favorite Subject | P.E. |
| Least-Favorite Subject | Art |
| Controlled by | Iona123 |
Josh was originally at Millard High, but then went around the world with his parents. He has now returned to Millard High.
He often likes to find a way to annoy his friend Raphael, and enjoys every second of when Adele is near him.
Character Profile
Edit
Birthday: August 7th
Ethnicity: ?
Body Type: Average
Height: 6' 1"
Hair Color: Light Brown
Eye Color: Grey
Skin Tone: Dark-Tan
Dominant Hand: Right
Favorites
Edit
Interests/Hobbies: Doing sports and sailing
Favorite Color: Yellow
Favorite Musician/Band: Anyone that plays Heavy Metal
Favorite Type of Music: Heavy Metal
Favorite Food: Spaghetti Bolognese
Favorite TV Show: Doesn't have any.
Favorite Book: Doesn't read.
Favorite Movie: Has none.
Report Card
Edit
English: D
Math: D
History: D+
Science: C-
Computers: F (He has no clue how to use a computer)
Gym: A+
Art: F
Music: D-
Cooking: B
Drama: D+
Health: D
Ad blocker interference detected!
Wikia is a free-to-use site that makes money from advertising. We have a modified experience for viewers using ad blockers

Wikia is not accessible if you've made further modifications. Remove the custom ad blocker rule(s) and the page will load as expected.