Kaitlyn Rose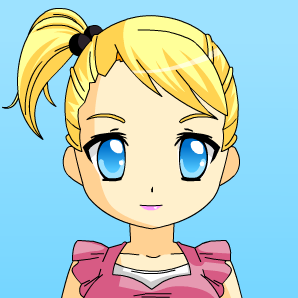 Character Info

Edit
| | |
| --- | --- |
| Side | Good |
| Age | 14 |
| Role | One Half of the Twins |
| Grade | 9 |
| Friends | Katherine Hart (best friend forever) |
| Enemies | ? |
| Favorite Subject | Drama |
| Least-Favorite Subject | Biology |
| Controlled by | Icecream18 |
Kaitlyn Rose is a girl in the New RP. She has been Katherine Hart's best friend since kindergarden. When Katherine's family had to move to Greenburg due to a job transfer, Kaitlyn begged her parents to move there too. They finally gave in and now Kaitlyn and Katherine are begininng high school together.
Kaitlyn is very excitable and girly, as well as a hopeless romantic. She agress with Katherine on everything and they usually finish each other's sentences, which gets annoying although she is still a sweet and caring girl. Both of them appear to be boy crazy and always crush on the same guy, although they never see this as a problem.
Character Profile
Edit
Birthday: July 19
Ethnicity: Czech, Icelandic, French, Canadian, Spanish, Portuguese.
Body Type: Thin
Height: 5'4"
Hair Color: Blonde
Eye Color: Blue
Skin Tone: Pale
Dominant Hand: Right
Favorites
Edit
Interests/Hobbies: Hanging out with Katherine, Singing, watching/reading romance books/movies
Favorite Color: Pink
Favorite Musician/Band: The Band Perry, Eminem, Ke$ha, One Direction
Favorite Type of Music: Country
Favorite Food: Chocolate Cake
Favorite TV Show: Total Drama series, Degrassi.
Favorite Book: Divergent
Favorite Movie: Little Shop of Horrors
Report Card
Edit
English: B
Math: A
History: A
Biology: C
Computers: A
Gym: B-
Art: A+
Music: A
Cooking: B
Drama: A+
Health: A
Spanish: B
Relationships With Other Characters
Edit
Katherine Hart
Edit
Kaitlyn and Katherine are best friends forever. They do everything together and have everything in common; they are both sweet, excitable hopeless romantics.
Kaitlyn, her parents, her little brother, and Katherine's family are all roommates.
Ad blocker interference detected!
Wikia is a free-to-use site that makes money from advertising. We have a modified experience for viewers using ad blockers

Wikia is not accessible if you've made further modifications. Remove the custom ad blocker rule(s) and the page will load as expected.