Katherine Hart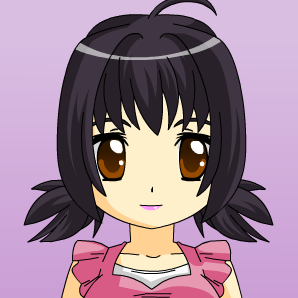 Character Info

Edit
| | |
| --- | --- |
| Side | Good |
| Age | 15 |
| Role | One Half of the Twins |
| Grade | 9 |
| Friends | Kaitlyn Rose (best friend forever) |
| Enemies | ? |
| Favorite Subject | Drama |
| Least-Favorite Subject | English |
| Controlled by | Icecream18 |
Katherine Hart is a girl in the New RP. She has been Kaitlyn Rose's best friend since kindergarden. When Katherine's family had to move to Greenburg due to a job transfer, Kaitlyn begged her parents to move there too. They finally gave in and now Kaitlyn and Katherine are begininng high school together.
Character Profile
Edit
Birthday: January 5
Ethnicity: Danish, Welsh, Finnish
Body Type: Average
Height: 5'5"
Hair Color: Black
Eye Color: Brown
Skin Tone: Pale
Dominant Hand: Right
Favorites
Edit
Interests/Hobbies: Hanging out with Kaitlyn, painting, watching/reading romance books/movies
Favorite Color: Pink
Favorite Musician/Band: One Direction, Katy Perry
Favorite Type of Music: Pop
Favorite Food: Chocolate Cake
Favorite TV Show: Total Drama series, Degrassi.
Favorite Book: Divergent, Are You There God? It's Me, Margaret, Little Women
Favorite Movie: Little Shop of Horrors
Report Card
Edit
English: C
Math: A
History: A
Biology: B
Computers: A
Gym: B-
Art: A+
Music: A
Cooking: B
Drama: A+
Health: B
Spanish: B
Relationships With Other Characters
Edit
Kaitlyn Rose
Edit
Kaitlyn and Katherine are best friends forever. They do everything together and have everything in common; they are both sweet, excitable hopeless romantics.
Ad blocker interference detected!
Wikia is a free-to-use site that makes money from advertising. We have a modified experience for viewers using ad blockers

Wikia is not accessible if you've made further modifications. Remove the custom ad blocker rule(s) and the page will load as expected.