Lane Darus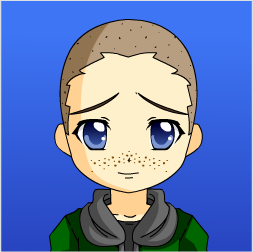 Character Info

Edit
Lane Darus is a newcomer who came into the RP right before the camping trip. He is a country lad, a very nice, respectful boy. He does get stressed in tense situations. He is in the New Millard High RP.
Character Profile
Edit
Birthday: Ocotber 27th
Ethnicity: Irish
Body Type: Average
Height: 5'4"
Hair Color: Brown
Eye Color: Blue
Skin Color: Light Tan
Dominant Hand: Right.
Favorites
Edit
Interests/Hobbies: Shooting his rifles, hunting, fishing.
Favorite Color: Light brown.
Favorite Musician/Band: Has none.
Favorite Type of Music: Country, but also rock.
Favorite Food: Steak or chicken.
Report CardEdit
English: A
Math: A
History: A
Biology: A
Computers: A+
Gym: A+
Astrology: A
Art: A
Music: A+
Cooking: A
Relationships With Other Characters
Edit
TBA
Ad blocker interference detected!
Wikia is a free-to-use site that makes money from advertising. We have a modified experience for viewers using ad blockers

Wikia is not accessible if you've made further modifications. Remove the custom ad blocker rule(s) and the page will load as expected.