Jeremy McRye (Liz)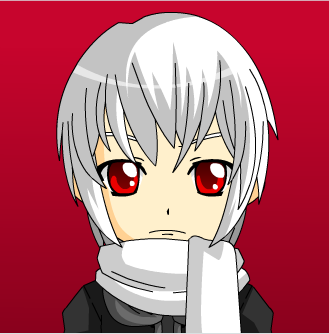 Character Info

Edit
| | |
| --- | --- |
| Side | Neutral |
| Age | 15 (Technical age: 165) |
| Role | Student |
| Grade | 11th Grade |
| Friends | Ibby Winter, Marc Riley, Kristine Roux, Siobhan Hammond |
| Enemies | Emette Smithe, Sherry Smithe |
| Favorite Subject | Music |
| Least-Favorite Subject | History |
| Controlled by | Sarasue1 |
 See Full Article Here: Liz
Liz is a strange and mysterious boy who enrolled into Millard high late into the year. Not much is known about him by other classmate besides that he knows Emette and Sherry and that he is probably not the most human person in the school. He tends to stay away from social situations in school and pass most of his classes with flying colors, as if he's done them before. He's a relatively introverted person and tends to spend most of his time reading than hanging out with others. However, he will get close with people who try to talk to him enough. No one knows why he is there or how important his reasons for being there is. He is a new-comer in the New Millard High RP. 
Character Profile
Edit
Birthday: June 13th
Ethnicity: French
Body Type: Small and mildly feminine
Height: 5'1
Hair Color: White
Eye Color: Red
Skin Tone: Abnormally Pale
Dominant Hand: Right
Favorites
Edit
Interests/Hobbies: Reading, chess, violin, piano
Favorite Color: Neutral colors like dark reds and browns.
Favorite Musician/Band: Glenn Miller, Duke Ellington
Favorite Type of Music: Swing, Jazz
Favorite Food: Swedish Coffee Bread
Favorite TV Show: N/A
Favorite Book: N/A
Favorite Movie: N/A
Report Card
Edit
English: A
Math: A
History: A
Science: A
Computers: B
Gym: A
Art: A
Music: A
Cooking: A
Drama: N/A
Health: N/A
Ad blocker interference detected!
Wikia is a free-to-use site that makes money from advertising. We have a modified experience for viewers using ad blockers

Wikia is not accessible if you've made further modifications. Remove the custom ad blocker rule(s) and the page will load as expected.