Lucius Larry Arkwright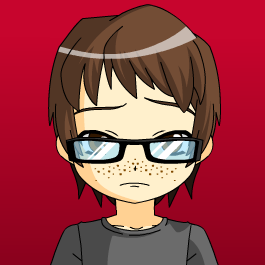 Character Info

Edit
Lucius Larry Arkwright is the super genius kid that gets straight A's in practically every class (except Gym). Most of his "friends" are friends with him to copy his homework. He possesses no social skills whatsoever. He also has a serious crush on his Astrology teacher, Trisha Collern (though in the Old RP he had a crush on the English teacher, Ms. Butterbee). He is never seen without his friend, Arby Ferguson. Lucius was originally made for the Old Millard High RP, and made a return to the new RP near the end of Part Six. Later on, however, Lucius manipulated the school records to make it so that he and Arby were eligible to transfer out of Millard High around Part 12.
Character Profile
Edit
Birthday: March 14th
Ethnicity: Scottish, English, Icelandic, Welsh, Ukrainian.
Body Type: Skinny
Height: 5'3"
Hair Color: Brown
Eye Color: Dark Brown
Skin Tone: Light Tan
Dominant Hand: Left
Favorites
Edit
Interests/Hobbies: Studying, reading, getting good grades, and occasionally some video games
Favorite Color: Red
Favorite Musician/Band: Mozart
Favorite Type of Music: Classical
Favorite Food: Pomegranates
Favorite TV Show: Dr. Who, Twilight Zone.
Favorite Book: Anything by Mark Twain, and Charles Dickens.
Favorite Movie: Star Wars series
Report Card
Edit
English: A+
Math: A+
History: A+
Science: A+
Computers: A+
Gym: B-
Art: A
Music: A-
Cooking: A+
Drama: A-
Health: N/A
Other Appearances
Edit
Ad blocker interference detected!
Wikia is a free-to-use site that makes money from advertising. We have a modified experience for viewers using ad blockers

Wikia is not accessible if you've made further modifications. Remove the custom ad blocker rule(s) and the page will load as expected.