Mildred Hillhouse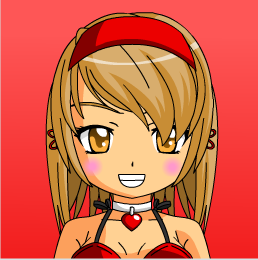 Character Info

Edit
Mildred Hillhouse is a character appearing in the Millard High: An RP Inside of An RP as a friend of Skye, Melvin and Bello (somewhat for the last two). She's a down-to-earth and flirty girl. She's full of charm, activeness and a big ego. She can be irresponsible and lazy at times, but always sees the bright side of the things. Her big purpose on life is the yo-yo; she sleeps, eats and lives the yo-yo. She also knows how to play the guitar and the piano. She's often flirting guys, but is respectful to the ones who are her friends. She doesn't attend to Millard High.

Character Profile
Edit
Birthday: July 13th
Ethnicity: American
Body Type: Fit
Height: 5'6
Hair Color: Light Brown
Eye Color: Hazel
Skin Tone: Tan
Dominant Hand: Ambidextrous
Favorites
Edit
Interests/Hobbies: Flirting, do excercise, yo-yo, playing the guitar and/or piano
Favorite Color: Red
Favorite Musician/Band: U2
Favorite Type of Music: Alternative Rock, Rap
Favorite Food: Waffles
Favorite TV Show: N/A
Favorite Book: N/A
Favorite Movie: N/A
Report Card
Edit
English: F
Math: C-
History: A-
Science: B-
Computers: B-
Gym: A-
Art: B-
Music: A+
Cooking: C-
Drama: B+
Health: D+
Relationship with other characters
Edit
--Under Construction--
Personal Quotes
Edit
--Under Construction--
Other Appearances
Edit
At difference from Miles, Mildred seems more annoyed by Melvin's and Bello's company.
Ad blocker interference detected!
Wikia is a free-to-use site that makes money from advertising. We have a modified experience for viewers using ad blockers

Wikia is not accessible if you've made further modifications. Remove the custom ad blocker rule(s) and the page will load as expected.