Muhammad Sikandar Khan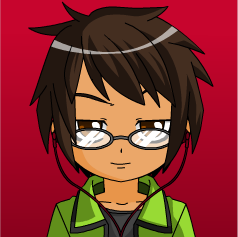 Character Info

Edit
| | |
| --- | --- |
| Side | Good/Neutral |
| Age | 17 |
| Role | 'Cool Loser' |
| Grade | 12th |
| Friends | Sean Desmond Cruz, Farah Ali (cousin), Yumiko Yatsuda (not in the school) |
| Enemies | N/A |
| Favorite Subject | Music |
| Least-Favorite Subject | Drama |
| Controlled by | Pokemon-Trainer-Julia |
Muhammad Khan is Senior attending Millard High. He has some of the best grades in the school, he's one of the better player's on Millard's baseball team, he hangs out with geeks and jocks alike, and is the frontman in his own band. He's equally regarded as 'Cool' and a 'Loser' by his peers. Muhammad is a character in the New RP.
Character Profile
Edit
Birthday: October 13th
Ethnicity: Indian
Body Type: Fit
Height: 6'0
Hair Color: Dark Brown
Eye Color: Brown
Skin Tone: Deep Tan
Dominant Hand: Left
Favorites
Edit
Interests/Hobbies: Playing Guitar, reading, playing baseball, listening to music, playing video games
Favorite Color: Dark Green, Maroon, Grey
Favorite Musician/Band: Led Zeppelin, Cream (and any other group Eric Clapton was part of), Blur, Weezer, Oasis, The Beatles
Favorite Type of Music: Classic Rock, Alternative
Favorite Food: Instant Ramen, Steak
Favorite TV Show: ESPN
Favorite Book: Hitchhiker's Guide to the Galaxy
Favorite Movie: Most cheesy Rom-Coms
Report Card
Edit
English: A
Math: A-
History: A+
Science: A
Computers: A
Gym: A+
Art: A
Music: A+
Cooking: A-
Drama: B
Health: A
Other Appearances
Edit
Since being in the school since his Freshman year, he seems to have gathered info on a lot of his fellow classmates.
He prides himself on being the voice of reason from time to time.
The third part of his group of friends, a girl named Yumiko, transferred out of Millard in her Junior year.
Muhammad works part-time in a sandwich shop, assembling sandwiches.
Has a pet hamster named Pippin; named so after one of the Hobbits in the 'Lord of The Rings' trilogy. Pippin the hamster, much like the Hobbit, also has a great affinity for food.
Ad blocker interference detected!
Wikia is a free-to-use site that makes money from advertising. We have a modified experience for viewers using ad blockers

Wikia is not accessible if you've made further modifications. Remove the custom ad blocker rule(s) and the page will load as expected.