Samantha Parker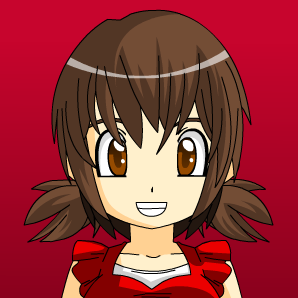 Character Info

Edit
Samantha Parker is a freshman student currently attending Millard High. She's a very short, skinny 14-year old girl that looks and acts more like she's 10. Despite her small frame, she has an incredibly ravenous appetite. Often, she's following around Dominique Altaïr and Blaine Elius (much to the chagrin of the former), and have been friends with the two even before attending Millard High. She's also a huge kiss-up to adults. Though Samantha has a decent number of friends, many of her peers (especially Dominique) consider her annoying; however she is, for the most part oblivious to it. She is just as hyper, energetic, and outgoing as her male counterpart; the only real difference is, Samantha is very feminine and girly.
Character Profile
Edit
Birthday: January 20th
Ethnicity: English, Albanian, Arabic, Italian.
Body Type: Boney
Height: 4'11"
Hair Color: Brown
Eye Color: Brown
Skin Tone: Light
Dominant Hand: Right
Favorites
Edit
Interests/Hobbies: Going on Facebook, chatting, watching TV, and eating.
Favorite Color: Red
Favorite Musician/Band: Taylor Swift, Avril Lavigne, Paramore.
Favorite Type of Music: Pop, Alternative Rock.
Favorite Food: Almost anything, especially candy.
Favorite TV Show: Glee
Favorite Book: Twilight series
Favorite Movie: Mean Girls
Report Card
Edit
English: C
Math: D
History: B-
Science: C+
Computers: C+
Gym: A-
Art: A-
Music: B+
Cooking: A-
Drama: A+
Health: B+
Other Appearances
Edit
Ad blocker interference detected!
Wikia is a free-to-use site that makes money from advertising. We have a modified experience for viewers using ad blockers

Wikia is not accessible if you've made further modifications. Remove the custom ad blocker rule(s) and the page will load as expected.