Star-Ella Creecher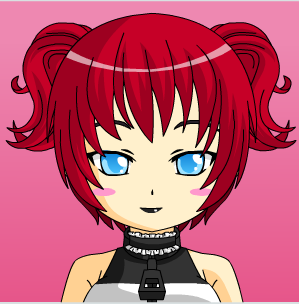 Character Info

Edit

Star-Ella is a new character to the Millard High RP. Star-Ella Creecher is a young teenager also raised by bugs, along with her older sister Creepie. She and her entire family moved from their old hometown Middlington to the town Millard High is in so that they can be safe away from the exterminator. Star-Ella has a bubbly personality and can be a bit of an airhead which is how most guys fall for her. She is also a huge gossip. Star-Ella mostly spreads good gossip but if you're on her bad side or say a bad thing about her or things that she likes, she'll most likely spread bad gossip about that person. This bad habit of hers is the reason why she doesn't have (many so far) friends back in Barnacle Bay.
Character Profile
Edit
Birthday: October 9th
Ethnicity: Unknown
Body Type: Skinny
Height: 5'2"
Hair Color: Light Red (with natural black highlights)
Eye Color: Blue
Skin Tone: Pale
Dominant Hand: Right
Favorites
Edit
Interests/Hobbies: Making gossip blogs, watching fav TV shows, reading magazines
Favorite Color: Pink, Red, Black, and White
Favorite Musician/Band: ?
Favorite Type of Music: Kids
Favorite Food: Lobster Thermidor
Favorite TV Show: Bratz series, Monster High series, Pucca
Favorite Book: Bratz (all), Monster High (all) and Fashion Magazines (for gossip columns)
Favorite Movie: Bratz series, Monster High TV specials
Report Card
Edit
English: ?
Math: ?
History: ?
Biology: ?
Computers: ?
Gym: ?
Art: ?
Music: ?
Cooking: ?
Drama: ?
Health: ?
Spanish: ?
Relationships With Other Characters
Edit
--Under Construction--
She strangely has a phobia of allodoxaphobia- fear of opinions.
She has all of the dolls and such from her favorite TV shows before they're out on the shelves in stores.
Ad blocker interference detected!
Wikia is a free-to-use site that makes money from advertising. We have a modified experience for viewers using ad blockers

Wikia is not accessible if you've made further modifications. Remove the custom ad blocker rule(s) and the page will load as expected.