Stephinia Delicioso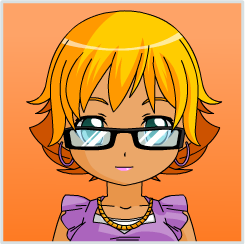 Character Info

Edit
Stephinia Delicioso is an excellent musician and also a chef. She is Gino's wife and moved around the globe to set up their new pizzeria business. When her and Gino decided to move to Greenburg, Gino got a job at the school and Stephinia got a job as a song writer. When Gino became mentally handicapped in Part 23 of the New RP, she gave up on her third album to take his place at Millard High. Unlike her husband, she is much more open-minded.
Adult Profile
Edit
Birthday: August 7th
Ethnicity: Italian
Body Type: Skinny
Height: 5'9"
Hair Color: Blonde
Eye Color: Blue
Skin Tone: Tan
Dominant Hand: Left
Favorites
Edit
Interests/Hobbies: Music, Cooking
Favorite Color: Orange
Favorite Musician/Band: Ludwig Van Beethoven
Favorite Type of Music: Classical
Favorite Food: Lasagna, Shrimp fra diavolo
Favorite TV Show: Soaps and Dramas
Favorite Book:
Favorite Movie: Titanic
Sexual Orientation: Straight
Past Relationships: N/A
Current Relationship: Gino Delicioso (husband)
Alma Mater:
Past Jobs: Ex-Song Writer, Cooking Teacher
Relationships with Other Characters
Edit
Gino Delicioso
Edit
Gino's "Don't Listen To" List
Edit
Other Students
Edit
Stephinia is originally a character from the fanon MySims game, MySims Islanders.
Ad blocker interference detected!
Wikia is a free-to-use site that makes money from advertising. We have a modified experience for viewers using ad blockers

Wikia is not accessible if you've made further modifications. Remove the custom ad blocker rule(s) and the page will load as expected.