Thomas George Havec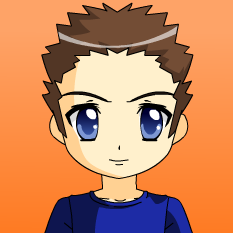 Character Info

Edit
See also: Havec Family
Thomas Havec is still a pretty average pupil who attends Millard High. He suffers from insomnia, which effects his learning greatly, as he is always falling asleep during classes. When his family moved to America from Australia, he was new to the neighborhood but managed to find a group of friends he fitted well into so, he is now good friends with Susan Bones (whom he went to the prom with) and Peter, Gracie, and the twins. He is also a newcomer character to the New Millard High RP.
Character Profile
Edit
Birthday: 19th November
Ethnicity: White, Australian
Body Type: Average
Height: 5'6
Hair Color: Dark Brown
Eye Color: Dark Blue
Skin Tone: Pale
Dominant Hand: Right
Favorites
Edit
Interests/Hobbies: Drumming, Playing the Guitar, Sleeping
Favorite Color: Blue
Favorite Musician/Band: Eminem, Example, Dappy, Bon Jovi, The Beatles, Professor Green, Pitbull
Favorite Type of Music: Rap, Rock
Favorite Food: Pizza
Favorite TV Show: 24
Favorite Book: Various
Favorite Movie: 21
Report Card
Edit
English: A
Math: B+
History: C
Science: B-
Computers: C+
Gym: B
Art: D
Music: A+
Cooking: E
Drama: B+
Health: B-
Other Appearances
Edit
He can back flip and front flip both from standing still.
He is ambidextrous.
Relationships With Other Characters
Edit
Gracie Gauld
Edit
Under Construction
Susan Bones
Edit
Under Construction
Peter Green
Edit
Under Construction
Steve Spedster
Edit
Under Construction
Craig Spedster
Edit
Under Construction
Ad blocker interference detected!
Wikia is a free-to-use site that makes money from advertising. We have a modified experience for viewers using ad blockers

Wikia is not accessible if you've made further modifications. Remove the custom ad blocker rule(s) and the page will load as expected.