Timothy Sanders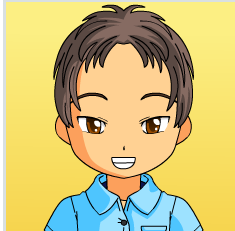 Character Info

Edit
| | |
| --- | --- |
| Side | Good/Neutral |
| Age | 16 |
| Role | Student |
| Grade | 10th Grade |
| Friends | Natasha Cummings (one-sided on his part) |
| Enemies | Natasha Cummings (one-sided on her part) |
| Favorite Subject | Computers |
| Least-Favorite Subject | English, Math and History |
| Controlled by | Mayor Zain |

Timothy Sanders, or Tim Sanders, is a guy who likes wearing striped polo shirts and enjoys eating ice cream in winters. He is kind of a crazy boy and tends to shout out weird things in class. He loves to go out and ride his bike around the block and show off to receive attention from pretty girls. Timothy has a crush on Natasha.
Character Profile
Edit
Birthday: 17th April
Ethnicity: 1/2 Korean (mother), 1/2 British (father)
Body Type: Average
Height: 5'11"
Hair Color: Light Brown
Eye Color: Brown
Skin Tone: Tan
Dominant Hand: Left
Favorites
Edit
Interests/Hobbies: Playing Video Games and Riding his Bike.
Favorite Color: Gold and Blue
Favorite Musician/Band: Eminem, Beyonce and J-Lo
Favorite Type of Music: Party, Hip-Hop, Rock.
Favorite Food: Ice Cream Sandwiches
Favorite TV Show: The Apprentice
Favorite Book: He refuses to read
Favorite Movie: Final Destination series.
Report Card
Edit
English: D
Math: B
History: F
Science: B
Computers: A+
Gym: B
Art: D
Music: B
Cooking: B
Drama: A
Health: B
Relationship with Other Characters
Edit
Natasha Cummings
Edit
Timothy has a huge, if not massive, crush on Natasha Cummings (who immensely despises Timothy) and always tries to attract her attention but always ends up getting beaten up by her. However, Timothy still tries to make Natasha love him, no matter the consequences.
Other Appearances
Edit
TBA
He hates Math, however, his grade for the subject is quite good. The reason he hates Math is possibly because of Morcubus, or he generally hates the subject itself for no particular reason.
Ad blocker interference detected!
Wikia is a free-to-use site that makes money from advertising. We have a modified experience for viewers using ad blockers

Wikia is not accessible if you've made further modifications. Remove the custom ad blocker rule(s) and the page will load as expected.