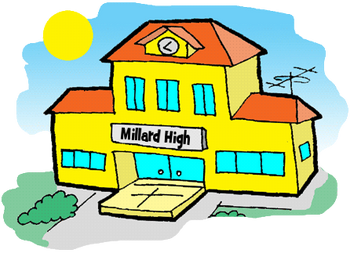 Millard High RP
Part 25

After nearly 6 months, we have finally arrived to Part 25. THE RP SURVIVES!

So, in the last part, the students pay a little visit to the Greenburg Museum. As always, things go awry. To sum it up, an artifact is stolen, the museum goes into a lockdown, the power is cut, the students find a hidden passageway, some dead bodies are found, some guy that works for the museum locks the passageways and traps the kids inside so Natasha does a little Avada Kedavra on 'im, Leslie saves the day and busts open the door to the passageways, and...that's about it.
The students return back to a "normal" day at Millard High the next day, starting wonderfully with Science class. Dr. F has assigned the students to work in pairs to build remote-controlled robots. Once everybody is done constructing their robots, the robots will be placed together in a free-for-all battle.








































Links
MySims Wiki Links
Millard High Wiki Links