Rawr, it's true. Legit, I made a Big Brother show with my OCs and made an Excel chart depicting what happened. Basically, the house was split with two alliances between Tate, Thalia, Casey, Whitney, and Jackie and Michael, Bailey, Benson (New OC~), Carlos, and DJ. The chart shows all.....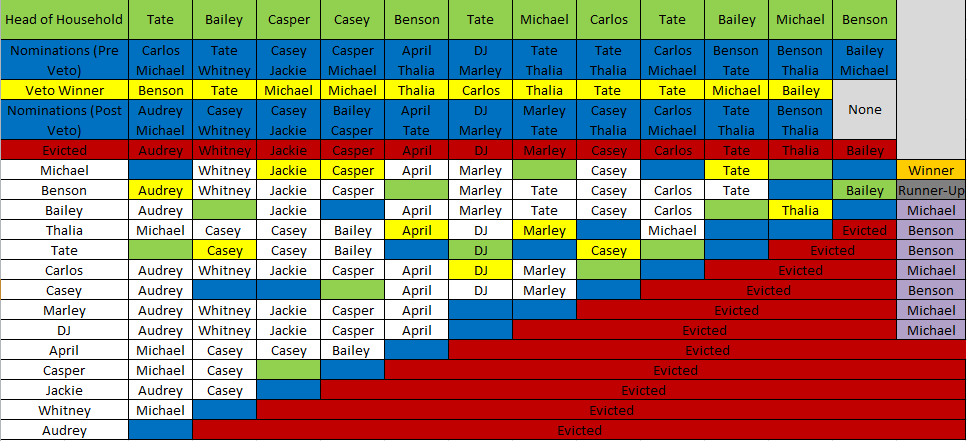 And yes, there are OCs from this RP like the cast of Runaway Time, and two new OCs which I might use in the next year of the RP, Benson and Audrey.
So yeah, I HAS NO LIFE. AND NEITHER DOES YOU IF UR READING THIS.
Ad blocker interference detected!
Wikia is a free-to-use site that makes money from advertising. We have a modified experience for viewers using ad blockers

Wikia is not accessible if you've made further modifications. Remove the custom ad blocker rule(s) and the page will load as expected.