So yeah, out of complete boredom, I decided to do a Big Brother with some characters, active or transferred away. It is the RANDOM.ORG BIG BROTHER! So yeah, I randomized everything. Who won HoH, Veto players, and eviction votes. Search for the US Version of Big Brother if you don't know the rules. I think the final 2 is very fitting, the one nominated the most vs the one that won the most competitions.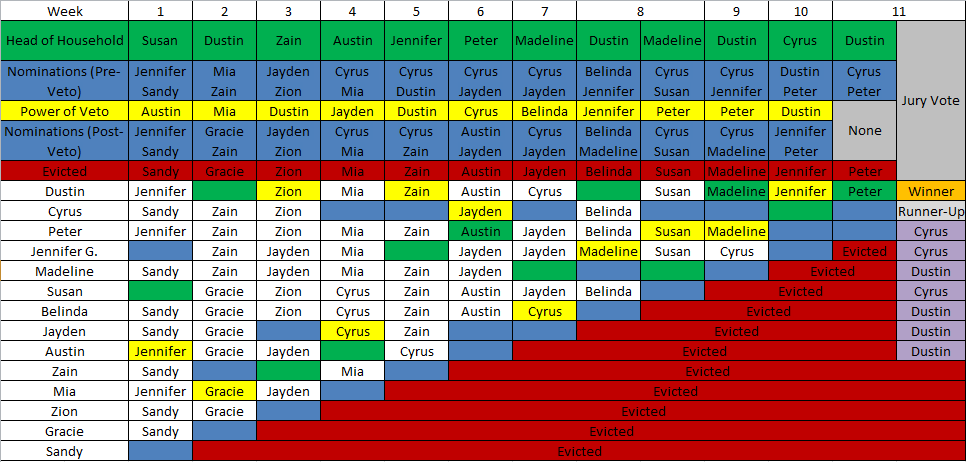 So now it's time for a poll! Which reality show should I do next?
What reality competition?
Ad blocker interference detected!
Wikia is a free-to-use site that makes money from advertising. We have a modified experience for viewers using ad blockers

Wikia is not accessible if you've made further modifications. Remove the custom ad blocker rule(s) and the page will load as expected.