Count this as a bit of a multi-porpoise blog. Since first I have a bit of news, and next just photo-sharing from AC:NL since Ibby wanted to see some of my snaps.
On the IRL front
I am very, very pleased to  say that I recently completed my first year at college! \o/ Whoop whoop.
Last semester the classes I took were mostly foundational stuff, i.e. math, English. But this semester I took a couple of art classes since I was feeling very much drained of creativity after first semester.
Out of the bunch of stuff I made, tha best of the bunch was:
This impressionist painting of The Cliffs of Moher, my final painting from my  Fundamentals of Painting class.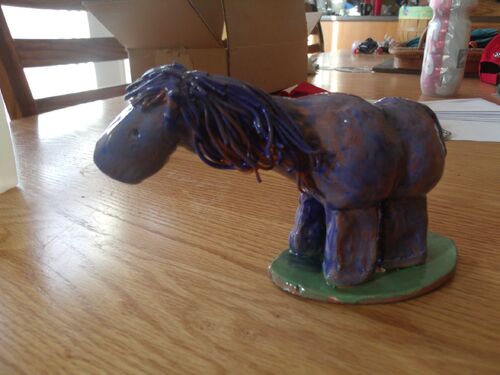 This Horse of a Different Color from my Fundamentals of Ceramics class. I'm in the process of uploading my work on my tumblr.
I'm transferring to a college up north in the fall for art, I'm pretty excited, but also reeeeeeeeeeally friggin' nervous.
On the Video Game front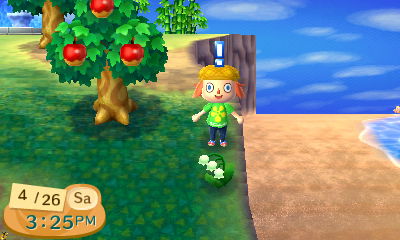 ZUT ALORS! What is this? It's a Lilly of The Valley (Jacob's Ladder in the game), right by the seaside! The mark of a perfect town! I was just too super ecstatic, to the point where I did not gussy up before taking the picture.
And with that news rom Jules, I now leave you with pics from AC.
Pic from Thanksgiving. SHea is the special helper during this feast!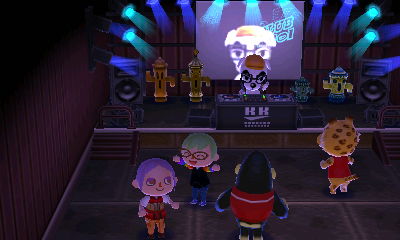 Aeolos and Marc gettin' down at the club on his birthday two days ago.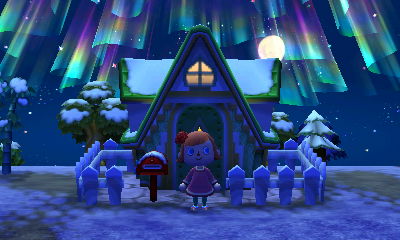 Really pretty snap from... February?
Picture from after Aeolos's party at Fuschia's.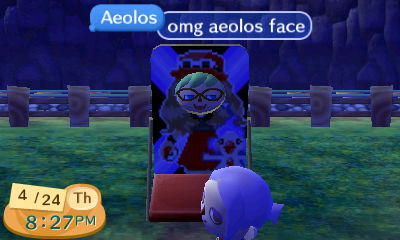 What is your face, sir.
Ad blocker interference detected!
Wikia is a free-to-use site that makes money from advertising. We have a modified experience for viewers using ad blockers

Wikia is not accessible if you've made further modifications. Remove the custom ad blocker rule(s) and the page will load as expected.