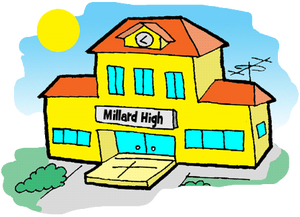 Part 21! We've got a longrunner here. SO! During the past part we've had the end of the Saturday Detention, where the students who were in the detention escaped from the mysterious tunnels under the school, to the park. After that was Valentine's Day, which actually went on for the duration of the last part. We recently skipped from Valentine's Day to March 13th specifically, and as of now we're in Gym Class, doing a swimming lesson. Have fun~!


































Links

MySims Wiki Links

Millard High Wiki Links
Ad blocker interference detected!
Wikia is a free-to-use site that makes money from advertising. We have a modified experience for viewers using ad blockers

Wikia is not accessible if you've made further modifications. Remove the custom ad blocker rule(s) and the page will load as expected.