So, on the 6th, I got a videogame called Tomodachi Life for the 3DS, and holy cow, it is probably one of my most ridiculous purchases this year. But it is so fun.
I have sooooooo many photos from this game, here are some below: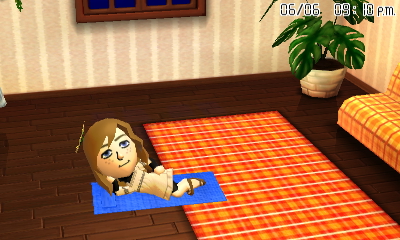 Paint mii like one of your french women.
So you're gonna throw it below even though you know I absolutely won't be able to catch it.
This just in from Aeolos' dreams.
Me and Sven are destined for eachother, then?
Nice try, bucko. Make yo' own sammy.
We've finally found out Leslie's secret.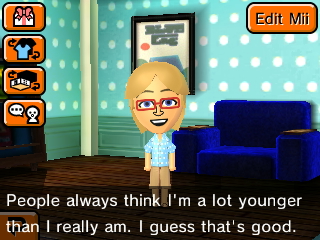 You're eighteen, Aeolos. Do you really want people to think you're older?
Aeolos, you only say that because you're even shorter than him.
Ad blocker interference detected!
Wikia is a free-to-use site that makes money from advertising. We have a modified experience for viewers using ad blockers

Wikia is not accessible if you've made further modifications. Remove the custom ad blocker rule(s) and the page will load as expected.